FELLOWSHIP,  INTERNSHIP, AND WORK OPPORTUNITIES
Fulbright English Teaching Assistant Award
Internship with Brazil Institute
Jobs in Chicago requiring Portuguese 1
Jobs in Chicago requiring Portuguese 2
TESTIMONIALS - What our students say about our program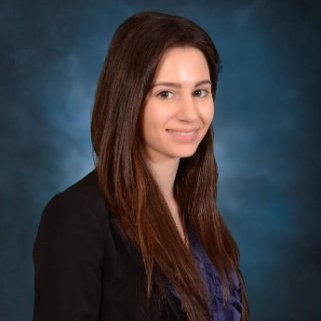 "I am studying Portuguese because Brazil is an emerging market, meaning the country has made strides in recent years toward being advanced. In addition, I studied Spanish in high school, and consequently, learning a new love language has been relatively easy. If you are a person who is interested in language and wants to break up their schedule of rigorous business courses, then I would definitely recommend Portuguese."
Anna Lazzarini (College of Business, Finance)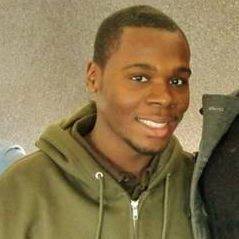 "For those of us who specialize in Latin America and Western Hemispheric relations, knowledge of Portuguese is a must. Brazil is the largest country in Latin America and is currently the largest economy as well. Therefore, Brazil's influence in the region, and the world is constantly rising. Portuguese is also the second most commonly spoken language in Latin America (after Spanish) and among the most widely spoken languages in the world with over two hundred million speakers globally in 9 distinct countries! This means not only does knowledge of Portuguese provide one with opportunities to explore the rich history and culture of Brazil, but it also opens the door for exploring Portuguese speaking nations and cultures throughout Europe, Africa, and Asia! As a second year Master's student in Latin American & Caribbean Studies, knowledge of the Portuguese language has already assisted me in research and while traveling throughout South America this past summer. I would definitely recommend Portuguese/Brazilian studies for anyone interested in business, diplomacy, culture, and travel!"
Dexter Burns (BA in Global Studies; MA Student in the Latin American and Caribbean Studies Program)
"I graduated May 2013 and landed my dream job at the Chicago Mercantile Exchange (CME Group) working as an investigator in Market Regulation. I am so happy! This is exactly the job I wanted, so every day is a joy. CME Group is starting to expand more aggressively in to international markets. We do a lot of business in Singapore and London, but the company is also looking to further its markets in Brazil, São Paulo. My goal is to really improve my Portuguese in the next two years so that I will be a viable candidate for any business trips to South America. I know that the Portuguese Language Program at UIUC is a great foundation that will help me get there! Thanks for all that you do!"
Lara Sanoica (Global Studies, Spanish, Portuguese)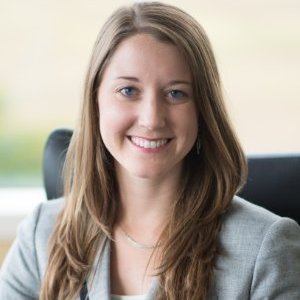 "After graduation in May 2011, I moved to Miami where I found a position at Caterpillar as a Marketing Recruiter for Latin America. I have been fortunate enough to use my Portuguese and Spanish language skills while traveling around the region. I visit Brazil yearly and have daily contact with my Brazilian colleagues in Miami. THe most rewarding part for me is working daily with a diverse group of people. I have calls daily with business managers, recruiters, university staff, and candidates all over Latin America and the world. As for my future plans, I hope to continue working at Caterpillar gaining experience for another few years, with plans of returning to graduate school in the next 5 years to pursue an International MBA or a Masters in International Relations."
Michelle Eack (Political Science, Psychology, Latin American Studies)
"Brazil is a leading agricultural economy that also focuses on environmental sustainability. As a member of the rapidly growing BRICS economies, Brazil offers a wealth of career and entrepreneurial opportunities not limited within the country but reach around the planet by connecting global industries. Those unfamiliar with Portuguese, other romantic dialects, and foreign languages in general should not be intimidated by the challenge but enthusiastic about the possibility of working in a new context. Our language and culture program invites students of all disciplines to partake in this eye-widening and expanding curriculum that appeals to students with diverse academic background and professional aspirations. Through this program, one can gain: language skills, cultural knowledge, new friends, and a number of academic and professional opportunities. Although it began as a personal endeavor, Portuguese has helped me to fund my graduate engineering thesis and travel the world. I have benefitted in all these respects by having Brazil enhance my professional goals and expand the breadth of my graduate studies."
Michael Stablein (Technical Systems Management, Agricultural and Biological Engineering Department)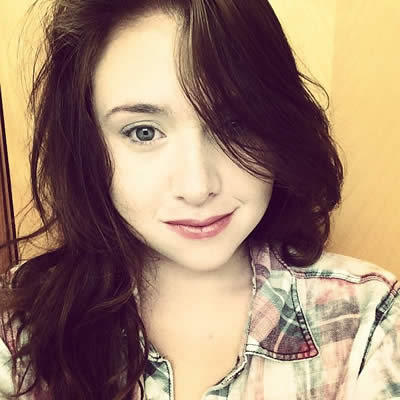 "Anthropologically, Brazil is an extremely fascinating country to study. It's a melting pot, just like America, with indigenous, black, and Portuguese ancestors from the conquest, and substantial amounts of German, Italian, and Japanese immigrants from the past century. Basically, any culture you could be interested in is represented in Brazil, and it's amazing to see how they interact with each other to create a new, mixed society"
Halley Juvik (Anthropology, Portuguese)
"I am minoring in Portuguese both for personal interest and for professional development. Personally, the Brazilian culture and the Portuguese language is fascinating. There is a unique history to the inception of Brazil and factors that have made it become one of the most prominent developing economies in the world. As a business student I see incredible value in studying and knowing another language, especially one as unique as Portuguese. Many people choose to study Spanish or an equally popular language. However, Portuguese sets you apart from other candidates for internships and full time jobs, I realized from personal experience. The program at U of I provides a full immersive experience and in a few semesters I have learned beyond my expectations. Studying Portuguese is one of the best decisions I have made in my college career."
Juan Laverde (College of Business -Marketing & Operations Management)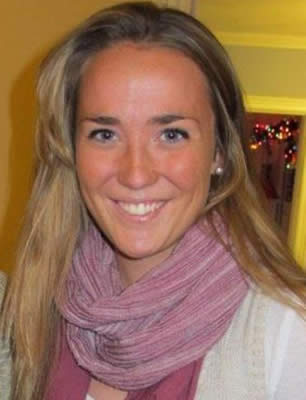 "As a global studies major, minoring in Brazilian Portuguese has been much more than a linguistic endeavor during my college career. I have had the chance to not only learn a new language that will be beneficial to my career, I've been introduced to the beautiful and contradictory culture of Brazil from its colonial beginnings to contemporary day. I was also able to make friends from all over campus, as Portuguese is applicable in almost any career you may chose. We have created a great little community with Happy Hours and social events that make learning the language fun and engaging. I'd recommend it to any student, especially if you've had previous experience with Spanish or French in high school; now is the time to try new things!"
Hillary Allen (Global Studies, Portuguese, Rotary Exchange Student)
"I am a first year doctoral student in Spanish Literature and I study Latin America during the colonial period. Studying Brazil serves as an important counterpoint for my studies in Spanish. Many teaching jobs now ask for applicants to be able to speak both Spanish and Portuguese, or to have some familiarity with texts in Portuguese to be able to teach classes in that language. Studying two languages, no matter what your major is, will always make you a more well-rounded, intelligent person and a more exciting job applicant."
Megan Gargiulo (PhD Student in Hispanic Literature)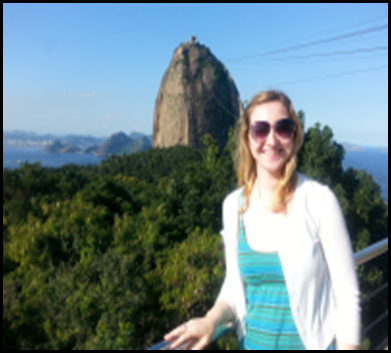 "I am in the second year of the doctorate in Hispanic Literatures and Cultures. Having studied in Rio de Janeiro last summer, I can attest to the fact that learning Brazilian Portuguese language and culture has its benefits! Being bicultural and bilingual will help you become a more well-rounded person, and will provide you with a skill that is highly in demand when you enter the job market. Some companies even offer a hiring bonus and higher yearly salary to bilinguals!"
Amanda K. Rector (PhD Student in Hispanic Literatures and Cultures)