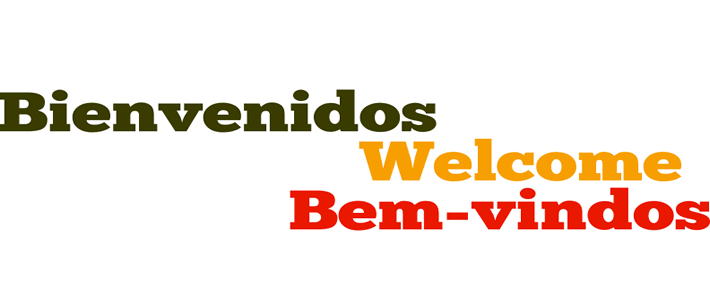 The graduate program in the Department of Spanish and Portuguese at the University of Illinois at Urbana-Champaign is ranked nationally as one of the top graduate programs at public research universities, according to the National Research Council. We are a world class group with more than 20 faculty members, over 40 graduate students, and over 350 undergraduate majors. We are diverse in terms of research area and approach (literary/cultural studies, linguistics, Latina/o Studies), as well as national origin and language (Spanish Portuguese, Basque, Catalan, Quechua). Our research is supported by the University Library, one of the world's largest public university collection with over 14 million volumes.
The Department of Spanish and Portuguese accepts applications for the following graduate programs:
Master of Arts in Spanish, Concentration in Literature and Culture
Master of Arts in Spanish, Concentration in Linguistics
Master of Arts in Portuguese, Concentration in Brazilian Studies
Doctor of Philosophy in Spanish, Literature and Culture
Doctor of Philosophy in Spanish, Linguistics (concentrations also available in Romance Linguistics and SLATE --Second Language Acquisition and Teacher Education)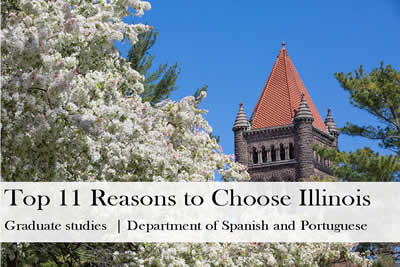 Our application portal will be open in September, 2023 for applications to begin graduate study in Fall 2024. The preferential deadline for recruiting fellowships is December 1, 2023 (applications will still be considered, including TAships, until February 1, 2024).As an introduction to graduate study in the Department, please look at our Top 11 Reasons to Choose Illinois.
If you have not already done so, please take a moment to look over our most frequently asked questions, including application instructions.
Can't find what you need? Contact the Director of Graduate Studies, Prof. Jonathan MacDonald at jonmacd@illinois.edu.