LAS INSIDER features alumna and marine biologist

Abby Knipp

!
04/25/20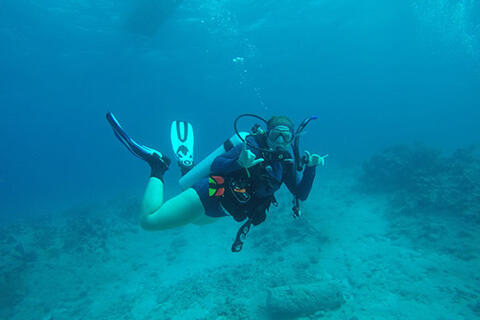 Despite the challenging times we are currently confronting, there are still some wonderful news to share about our alumni and their achievements.
LAS Insider, an online blog for prospective students which covers the sciences, humanities, and social sciences showcased three of our alumn Abby Knipp a recent graduate who majored in Spanish and also in Earth, Society & Environmental Sustainability (ESES).  
 You can read about Abby Knipp's exciting journey as a marine biologist in the Spanish speaking Caribbean in:
https://las.illinois.edu/news/blog/las-insider/2020-03-09/3-continents-2-majors-1-minor-and-published-research
Alumni News: Heather Ana Hathaway Miranda named Director of the LAS Alumni Board Association.
04/25/20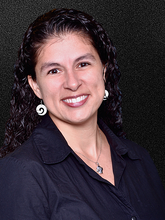 Heather Ana Hathaway Miranda, a 1995 Spanish alumna, has been selected as Director of the LAS Alumni Board Association. The Association was founded in 1984 as a member-supported organization who works as ambassadors for the College of LAS. The Association also engages in many activities geared to LAS alumni  so they can continue to be involved with their college community and our campus. 
Heather has had a distinguished and highly accomplished career since she graduated in 1995. She is now a an award-winning, international speaker, a researcher and an educator who specializes in a range of academic subjects intersecting race, ethnicity, class, gender, and disparity. You can read more about Heather here, https://www.heatherhathawaymiranda.com/#.
Congratulations Heather, we are proud of you!
Distinguished alumna Sandra Cypess recognized by EL PAIS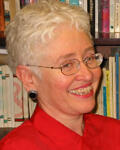 Sandra M. Cypess, a very distinguished alumna of the Department of Spanish and Portuguese and Professor Emeritus of the University of Maryland,  has been recognized  in EL PAIS for her lifelong work on the figure of "La Malinche," as well as the neglected author Elena Garro. Her groundbreaking book "Uncivil Wars: Elena Garro, Octavio Paz and the Battle for Cultural Memory" (U Texas Press) has also been recently translated into Spanish. Congratulations, Sandra!
Read the full story from EL PAIS:
https://elpais.com/cultura/2019/11/13/actualidad/1573663847_261036.html
Alumna Phoebe Lauer receives English Teaching Assistant Fulbright to Spain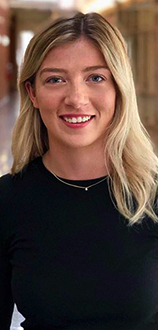 One of our department's former double majors and recent alumna, Phoebe Lauer, who majored in Spanish and Psychology, has been awarded a Fulbright grant to work as an English Teaching Assistant Fulbright in the Canary Islands, Spain.
Alumna Chinyere K. Osuji (BA in Spanish and Sociology 2001) publishes new book
10/07/19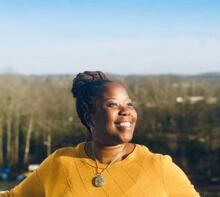 Prof. Osuji, a former major in Spanish and Portuguese who graduated in 2001 and went on to Harvard (MA) and UCLA (PhD), just published Boundaries of Love: Interracial Marriage and the Meaning of Race with NYU Press. The book compares the experiences of black-white couples in Brazil and the United States.
You can find more about the book here:
https://nyupress.org/9781479878611/boundaries-of-love/
Alumna Kristina Medina-Vilariño awarded ACLS Frederick Brukhardt Fellowship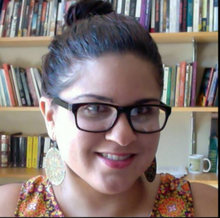 Kristina Medina-Vilariño, our former alumni (P.H.D. 2012) and now an Assistant Professor of Spanish at St. Olaf College, has been awarded the very competitive American Council of Learned Societies (ACLS) Frederick Burkhardt Residential Fellowships for her project, Narratives of Life: A Post-Maria Intervention in Colonial Puerto Rico. The (ACLS) Frederick Burkhardt Residential Fellowships for Recently Tenured Scholars support scholars in the humanities and social sciences in the crucial years immediately following the granting of tenure, and provide potential leaders in their fields with the resources to pursue long-term, unusually ambitious projects. Well done, Kristina!
Alumnus José Miguel Lemus recipient Ohtli Award
We are very proud to announce that our alumnus, Dr. Jose Miguel Lemus (Assistant Professor, Creighton University) has received the Ohtli Award for his indefatigable work building bridges of solidarity between the Mexican community and the states of Nebraska and Iowa. His work toward social justice has been recognized by the consul of Mexico, Guadalupe Sánchez. The award took place during the commemoration of the 108th anniversary of the Mexican Revolution. ¡Enhorabuena José Miguel!
https://www.facebook.com/548447065303632/posts/1183390451809287/
You can read more about the award here.
Alumnus Iker González-Allende awarded Leland and Dorothy Professorship at the University of Nebraska
Our alumnus Prof. Iker González-Allende has been awarded a Leland and Dorothy Olson Professorship at the University of Nebraska. The title, which he will keep for 5 years, is intended to recognize extraordinary academic profiles in different fields (Humanities and Sciences).
Congratulations Iker!
You can find Prof. González-Allende's website here.
Alumna Vanesa Landrus recipient of Achievement and Contribution Award
Congratulations to Dr. Vanesa Landrus for receiving an ACA (Achievement and Contribution Award) for Service! A well-deserved recognition!
https://www.facebook.com/ForeignLanguagesEIU/posts/1534261256649892
Prof. Landrus's website at Easter Illinois University can be found here.
Alumna Pamela Cappas-Toro finalist for national Lynton Award
12/25/17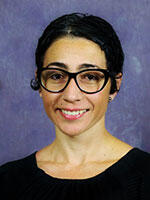 Alumna Prof. Pamela Cappas-Toro has been named a finalist for the national Lynton Award, sponsored by Brown University, which recognizes "a faculty member who, early in their career before receiving tenure, connects their teaching and research to community service and engagement," for her project on La Plaza Comunitaria Latina at Stetson University.
You can find Prof. Cappas-Toro's faculty webpage here.
Alumnus Charles Larenas, Recipient of Annual Immigrant Welcome Award
Alumnus Prof. Charles Larenas was the recipient of the Distinguished Leadership Service Award at The 4th Annual Immigrant Welcome Awards. For the last 11 yearsProf.  Charles Larenas has been directing the Summer Migrant Education Program in Champaign County. Parkland College has been hosting the program for the last 9 years. This summer of 2017 Charles just finished his 22nd year with the Illinois State Migrant Education Program which provides high-quality and comprehensive educational programs for migrant children.
The Immigrant Welcome Awards Selection Committee congratulates this year's award recipients and thanks them for their dedicated work enriching the lives of those not only living in Champaign-Urbana, but around the world. Well done Prof. Larenas!
Alumnus Antonio del Prado featured by Spanish newspaper El País
Our alumnus Antonio del Prado (BA, MA, Ph.D Spanish at Illinois), now a professor of Spanish at Knox College, has been featured by the Spanish newspaper El País in relation to his on-going research project on the narratives written in French by the descendants of Spanish Republican exiles in France. Congratulations, Toni!
You can find Prof. del Prado's Knox webpage here.