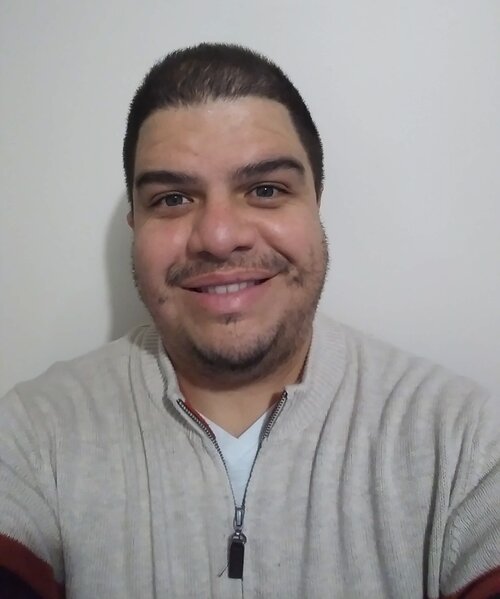 Contact Information
University of Illinois at Urbana-Champaign
School of Literatures, Cultures & Linguistics
707 S Mathew Ave. Urbana, IL 61801
Room 4139
Graduate Student, Teaching Assistant
Biography
Born and raised in Río Piedras (San Juan), Puerto Rico. Have worked in the performance arts and theater world. 
Research Interests
Early Modern Spanish Literature, Spanish Golden Age Theater, Caribbean Literature, Puerto Rican Literature of the Diaspora, Women & Gender Studies.
Research Description
His interest of research exists in the intersection of gender, body, sexuality and identity. At the moment, is focusing on crossdressing in the XVI-XVII centuries, precisely the overly use and positive presence of this "dramatic tool" in the theater of the Spanish Golden Age/Early Modern Era (not only on stage but also out of the stage.) Is focusing in discovering transgressive and pioneer women, other than Catalina de Erauso and Eleno de Cespedes, who appropriate masculine spaces crossdressing as man-varones. His investigation has expanded getting a transatlantic focus researching about the body, gender and social performance of women who were looking to be un-trapped not only in Spain, but while traveling between the old and the new world, in a time where the colonies in the invaded Americas were treated as the "free world;" a space that anything can happen and one that had a blurry vision of freedom for people that were out of the norm and felt different.
Education
Ph.D. Spanish Literature and Culture, University of Illinois, Urbana-Champaign (In progress)
M.A. Spanish & Latin American Literature, Ohio University, Athens Campus
M.A. Creative Writing in Spanish, Universidad del Sagrado Corazón de Puerto Rico
B. A. Humanities-Theater, Universidad de Puerto Rico, Río Piedras Campus
Grants
HRI- Interseminars Graduate Fellowship Andrew W. Mellon 2022-2023 
SPI Summer Pre-doctoral Fellowship 2021 
Courses Taught
SPAN 228 Composition
SPAN 130 Intermediate Spanish
Additional Campus Affiliations
Member of Inner Voices Ensemble Devising Social Theater Group at UIUC (Part of Counseling Center)
Minor in Women & Gender Studies
Recent Publications
"La Madelón como ejemplificación del fracaso de la Transición Española en Una mala noche la tiene cualquiera de Eduardo Mendicutti" Revista Phrónesis Vol. 1 (Oct. – Dic. 2020) 34-41
Crossfire: Epic Anthology/ Fuego cruzado: Antología Épica Edited by Dr. Amado Lascar. Ohio University. Translation English to Spanish of diverse proems (Poems translated: "El poeta" by Samuel Gregoire (Haití, 1983) "A propósito de los 4 Sonetos del Apocalipsis" "Infinito Periódico" "Poética" "Canto de Guerrero" "Kiñe Troy" "Río de Cisnes" by Paulo Huirimilla (Chile, 1973) Published 2020
"Con la mar de testigo" Letras Salvajes, Temático: Lo Queer No. 12 (Sept.- oct. 2013) 77-81 (Pen Name: Ramón Martí Díaz)